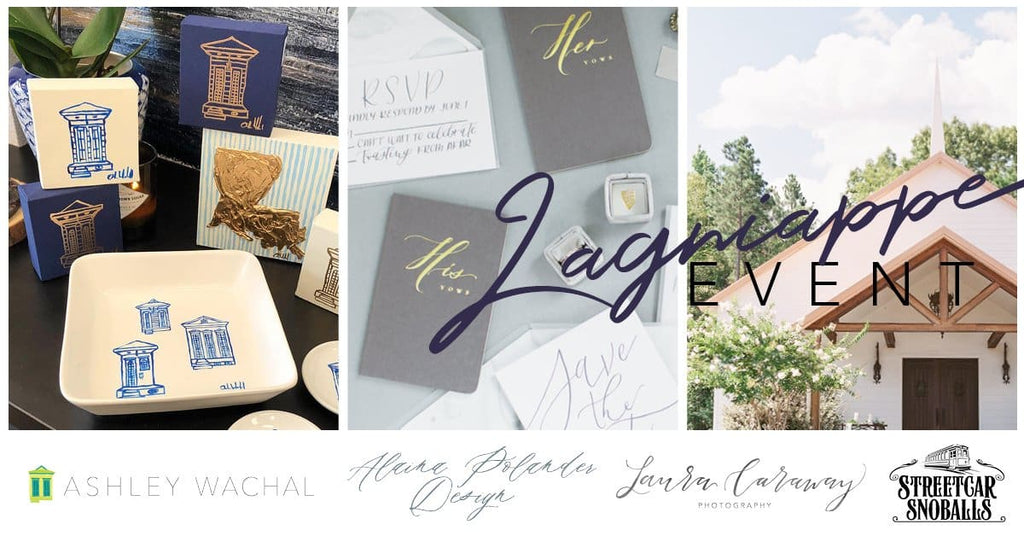 Lagniappe
"a little something extra"
One thing to love most about Louisiana living is our culture and uniqueness. There are things you all find absolutely no where else, just like shopping at Birdwell's!
On Wednesday, July 25th we will host our first "little something extra" from 10am-6pm. Throughout the day we will have fun giveaways and samples of our Birdwell's bread pudding. Also, with each retail purchase from 1-6pm you will get a New Orleans snowball treat. Streetcar Snoballs will be joining us, a Louisiana sweet treat to beat the summer heat!
The highlight of our event will be hosting three very talented Bossier Parish "raised" artists. They will share their southern inspired art and designs.
Ashley Wachal Art
As a local artist, Ashley has created work using various forms of media; including sculpture, clay, printmaking, charcoal, pencil sketch, acrylic, and her preferred medium of choice, oil painting. Ashley will have various painted pieces for your home and gifting along with selections from her "shotgun series" available.
Alaina Polander Design 
New Orleans artist who loves to tell other peoples stories through calligraphy, a watercolor painting or custom stationery for personal use or their wedding/event. Alaina will have original watercolor paintings, game day prints and handcrafted southern styled stationary sets available.
Laura Caraway Photography 
Laura began her career in photography in 2016. She specializes in lifestyle and wedding sessions. Her talents take her all across the south to some of the most beautiful places to photograph. Laura will have some of her southern scenery photographs available, a Birdwell's exclusive!
We would love to see you, come on by!